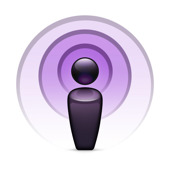 Free Podcast Service
We have added a free podcast service!
store audio files on our server – no limit on audio file size!
unlimited number of episodes per podcast!
submit your podcast to the iTunes Store FREE!
fully valid & compatible RSS feed
easily add and edit episodes & settings in a user friendly way!
With our website, anyone can publish a podcast that can be viewed in the iTunes Store. Why pay a monthly fee with a website like libsyn.com if you can have a podcast for FREE? This FREE service will definitely help churches, businesses, individuals and anyone else who would want a podcast. Start a daily, weekly, or monthly podcast today for FREE!
The process is simple:
Log into our website and click "Add Episode".
Upload your audio file and enter the podcast information.
Click "Publish"!